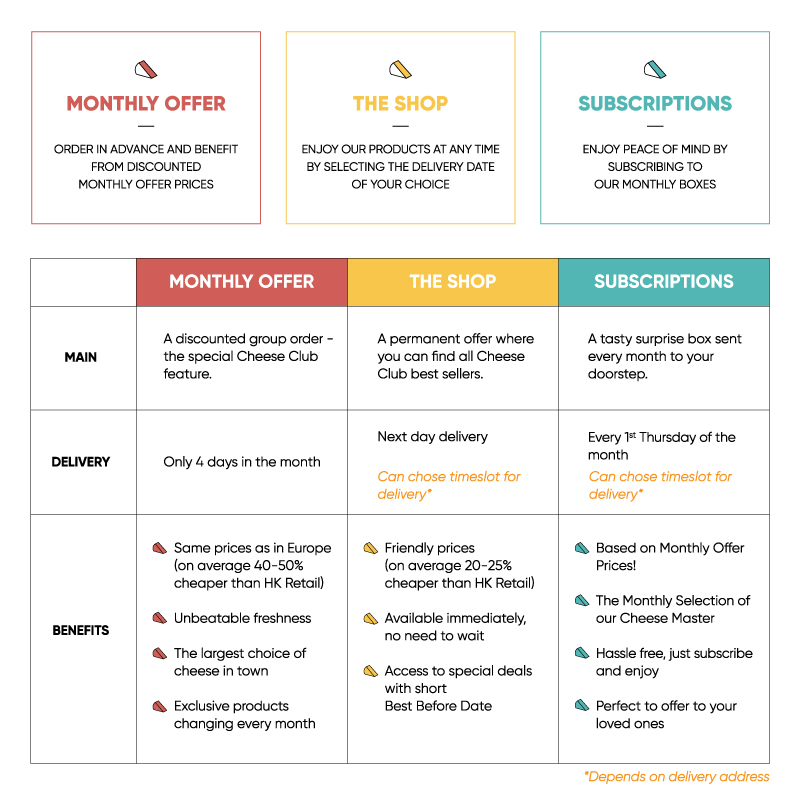 HOW OUR MONTHLY OFFER WORKS?
Once a month, Cheese Club organizes a group order of high-quality cheese
and other gourmet food sourced from European artisans and farmers.
Thanks to our bulk pre-order model, we can purchase directly at the source,
while minimizing waste as we import only the number of products actually sold.
That is how we can get you the best products with prices up to 50% cheaper than our competitors.