What should you assemble for a perfect cheeseboard and should that change along with the seasons? Could you tell the difference between a pasteurized, a thermized and an unpasterized cheese platter?
From corporate entertaining occasions to private tasting parties, we invite you for a journey into the fantastic world of cheese.
With our MASTERCLASS, learn about traditions, heritage, techniques, tips and flavours while enjoying a guided tasting of superb cheeses.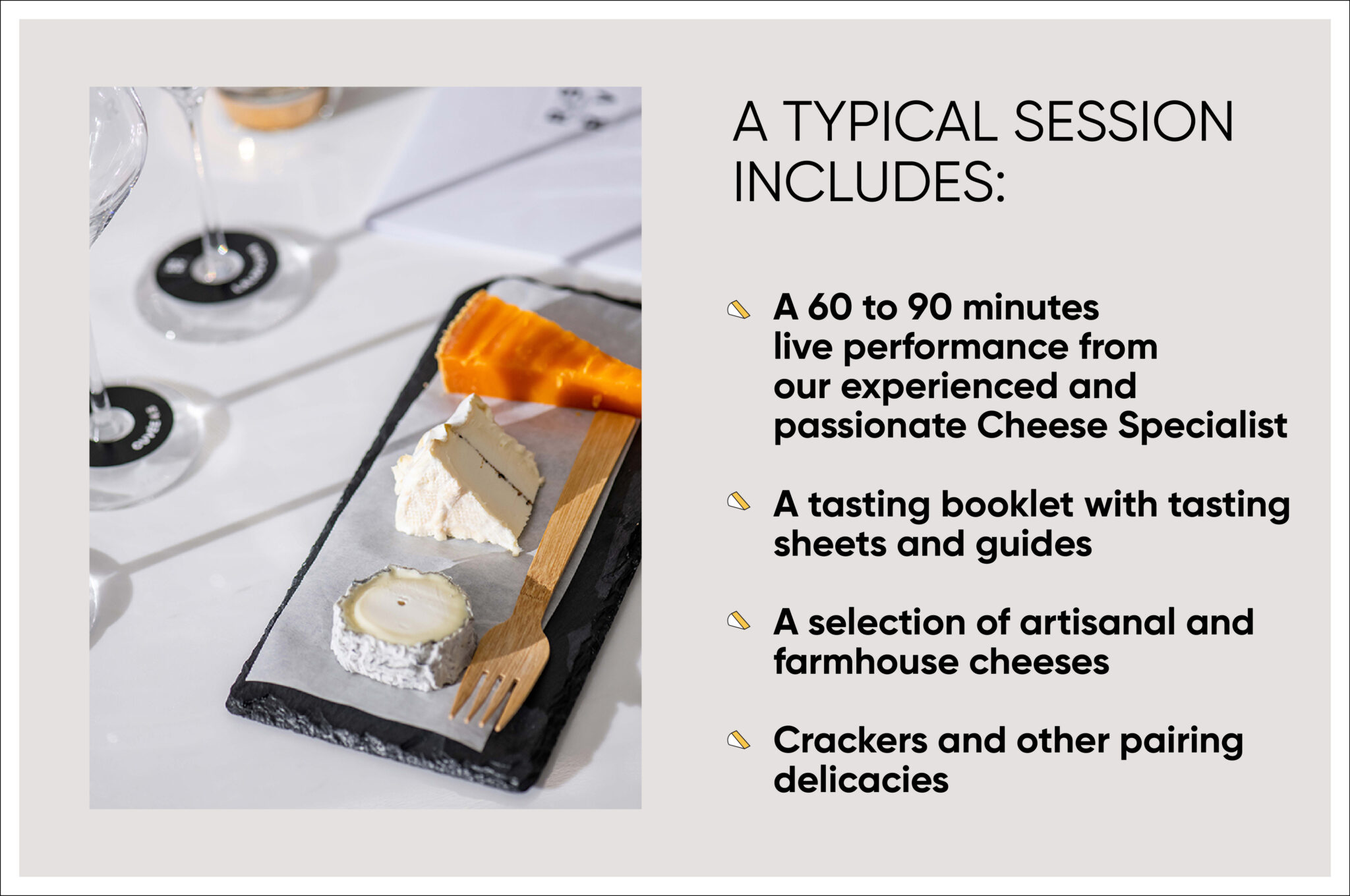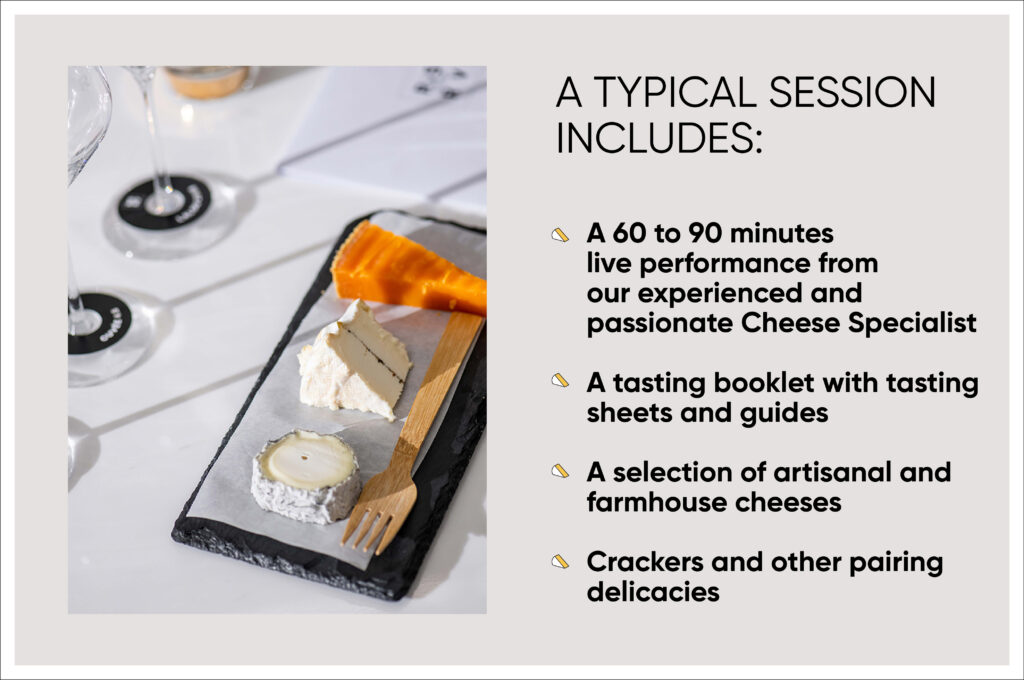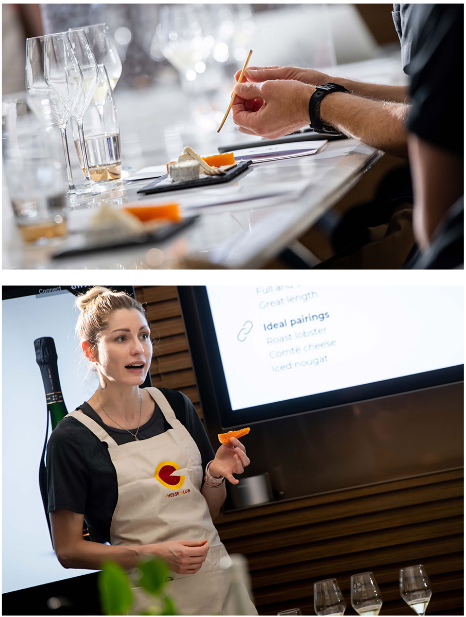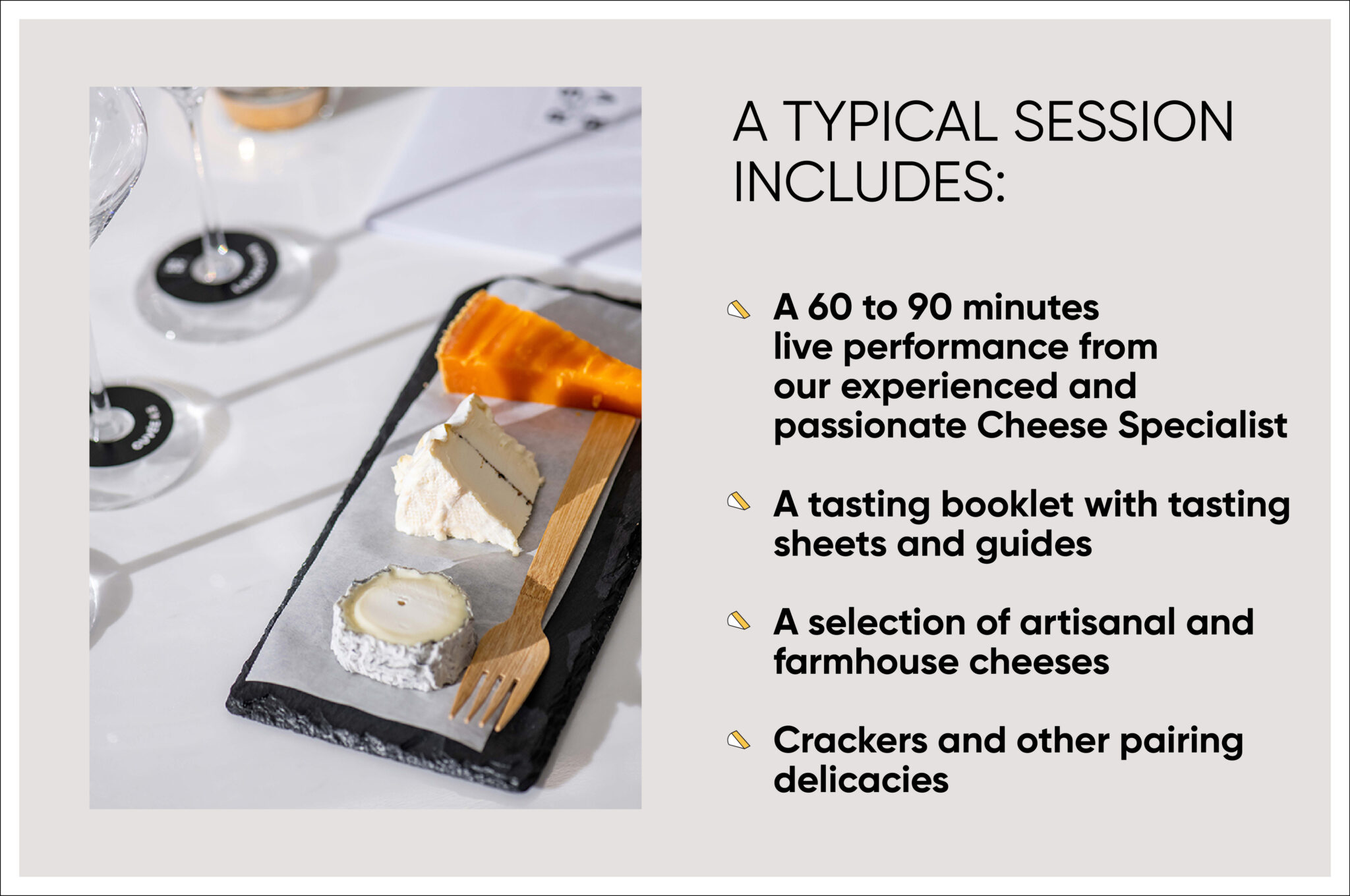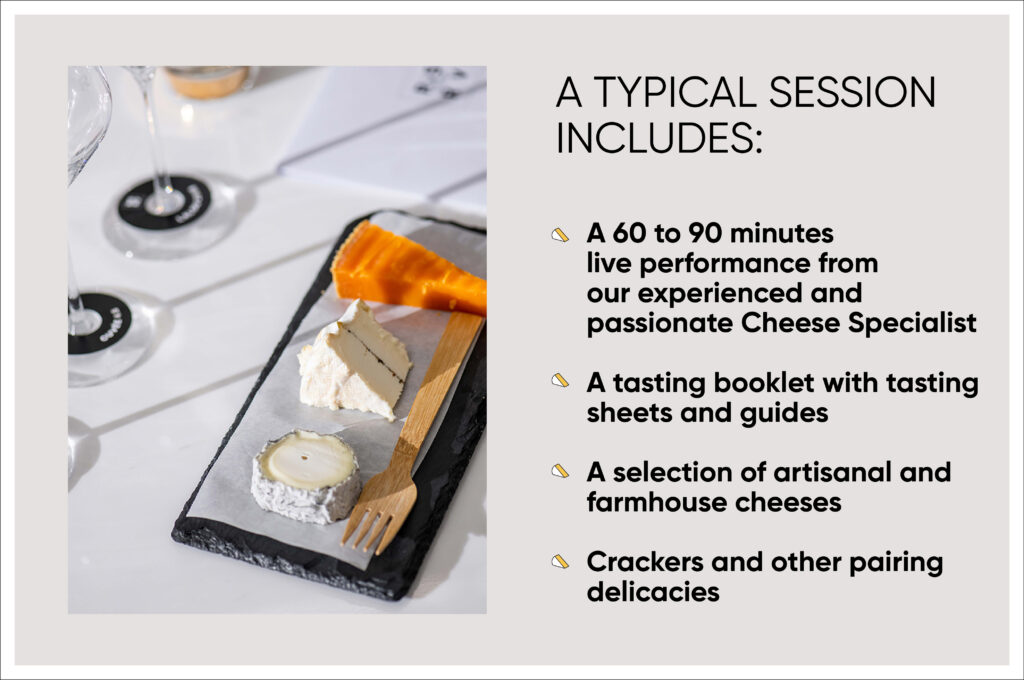 Interested in our Cheese Masterclass?