Get your Muguet on May 1st
The 1st of May is celebrated as "La Fete du Travail" – or Labour Day – in France. Other than enjoying a day-off from work, it is also a moment of historical French tradition. Since Medieval Times, French offer Muguet (Lily of the valley) 💮 to their family, friends and neighbours on that day, as a token of good luck and to wish them happiness.

This year, Cheese Club is very happy to introduce this historical tradition in Hong Kong, in collaboration with charity Children of the Mekong. Simply order on our website and choose the most convenient pick up point handled by volunteers all over the city.
We will
close the orders on Friday April 28th, 12:00pm
.
All profits generated
by this operation will be
donated to the charity
.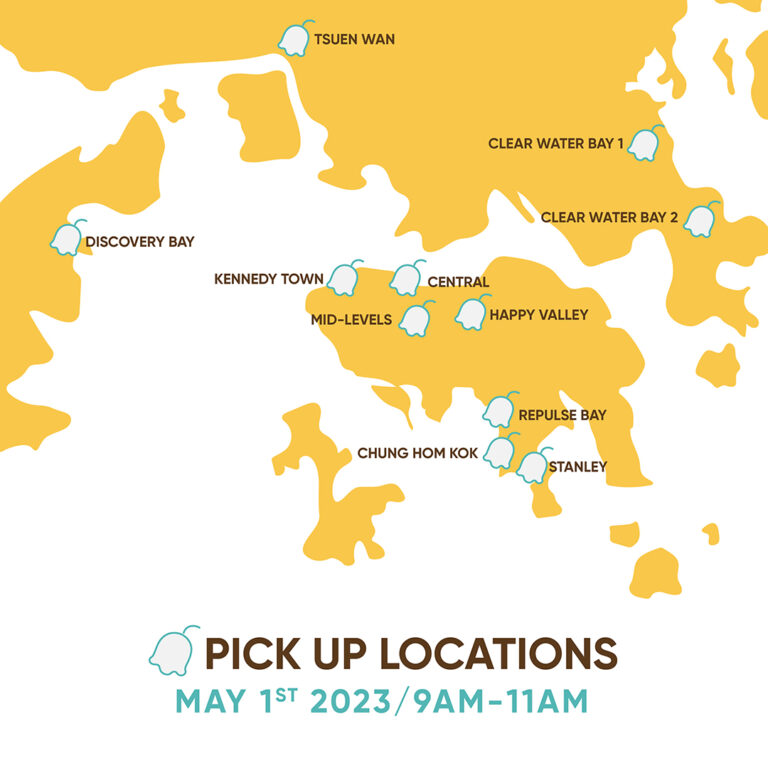 Children of the Mekong is a non-governmental organization headquartered in France and based around the world: UK, Netherlands, USA, Hong Kong, Singapore, Belgium, Luxembourg, Germany and Switzerland. 
S
ince 1958, t
he organization is active in seven South-East Asian countries, working on providing support and education to disadvantaged young people and their communities. By conducting special aid programs, they strive to improve their living conditions and to help them grow intellectually, emotionally, and morally. 
In addition to promoting the sponsorship of students, the charity raises funds from individuals and corporations to finance other projects, such as constructing and renovating schools, purchasing school equipment and supplies, building wells and digging ponds to support the communities.
We invite you to learn more about their beautiful mission to support education and fight against poverty on their website
Children of the Mekong
.